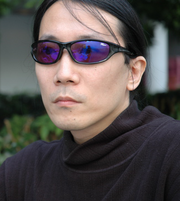 Ippo Yamada is a video game composer who composed the soundtrack for Mighty No. 9. He has also served as a composer or sound designer for Mighty Gunvolt and several games in the Mega Man franchise, including Mega Man X2, Mega Man 7, Mega Man 9, Mega Man 10, and the Mega Man Zero series.
External Links
Edit
Ad blocker interference detected!
Wikia is a free-to-use site that makes money from advertising. We have a modified experience for viewers using ad blockers

Wikia is not accessible if you've made further modifications. Remove the custom ad blocker rule(s) and the page will load as expected.