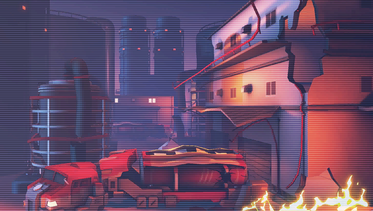 The Oil Platform is one of the stages in Mighty No. 9. Pyrogen is the boss of this stage. This stage is located in Louisiana.
Background
Edit
For bonuses related to the stage's boss see Pyrogen.
Clear Time - 5:00 for minimum bonus.
Kills - 47 kills for minimum bonus.
Combo - 15 for minimum bonus.
Rank Requirements
Edit
S Rank: 66,500 points
A Rank: 37,250 points
B Rank: 26,250 points
C Rank: 12,500 points
Stage Theme (Retro Version)
Ad blocker interference detected!
Wikia is a free-to-use site that makes money from advertising. We have a modified experience for viewers using ad blockers

Wikia is not accessible if you've made further modifications. Remove the custom ad blocker rule(s) and the page will load as expected.